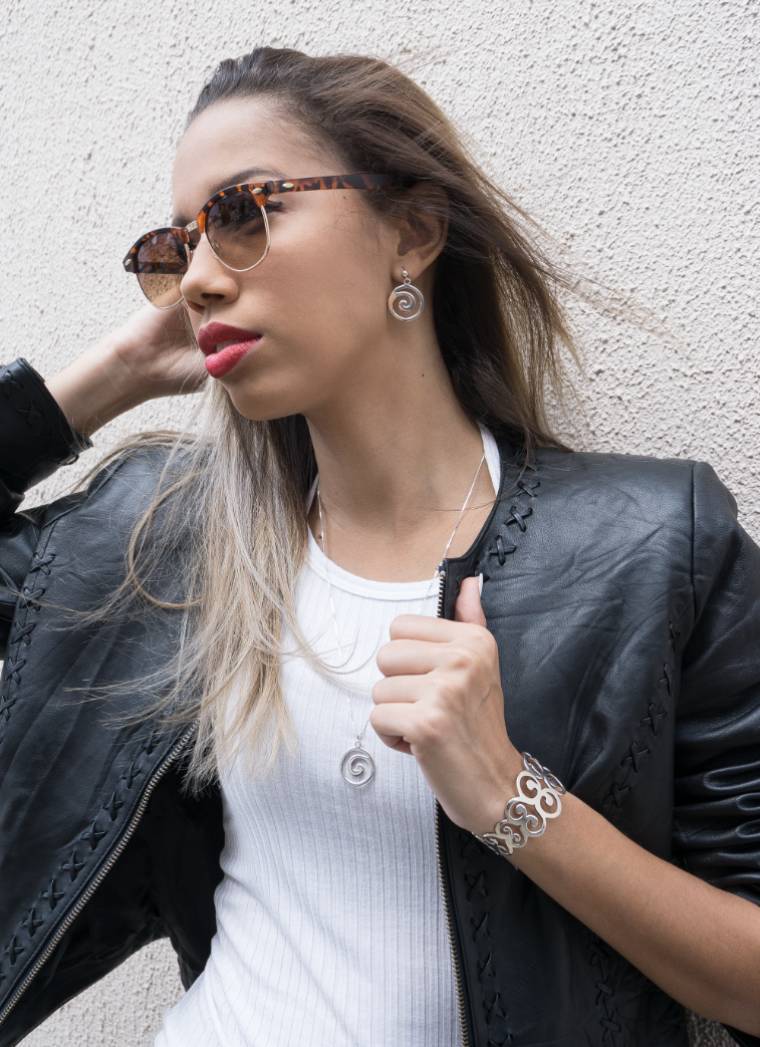 Take out that black leather jacket from your closet and shine on the designs of this silver collection!
Inspired by the terracotta pottery found in Panamanian "Huacales", or burial sites, the Terracotta collection pays tribute to the graphic art done by Panama's first inhabitants. These pre-Columbian artists painted geometric patterns and anthropomorphic figures on their ceramic plates and pottery, designs quite ahead of their time. This artistry has allowed us to create a modern collection of silver jewelry that you can use with a rocker style!
We brought Iris into the sunlight. She had a rocker jacket on, so we decide to use something simple but chic: the Terracotta collection was the win. This collection has a lot of spirals and curved designs, plain pieces that reflect the light and shine over the black leather. Check out the pictures below. Which pieces fit with your style?
#terracotta #silver #jewelry #Reprosa #TreasuresofPanama